Description of SYNGRO® Holding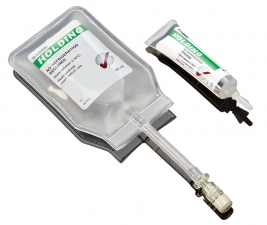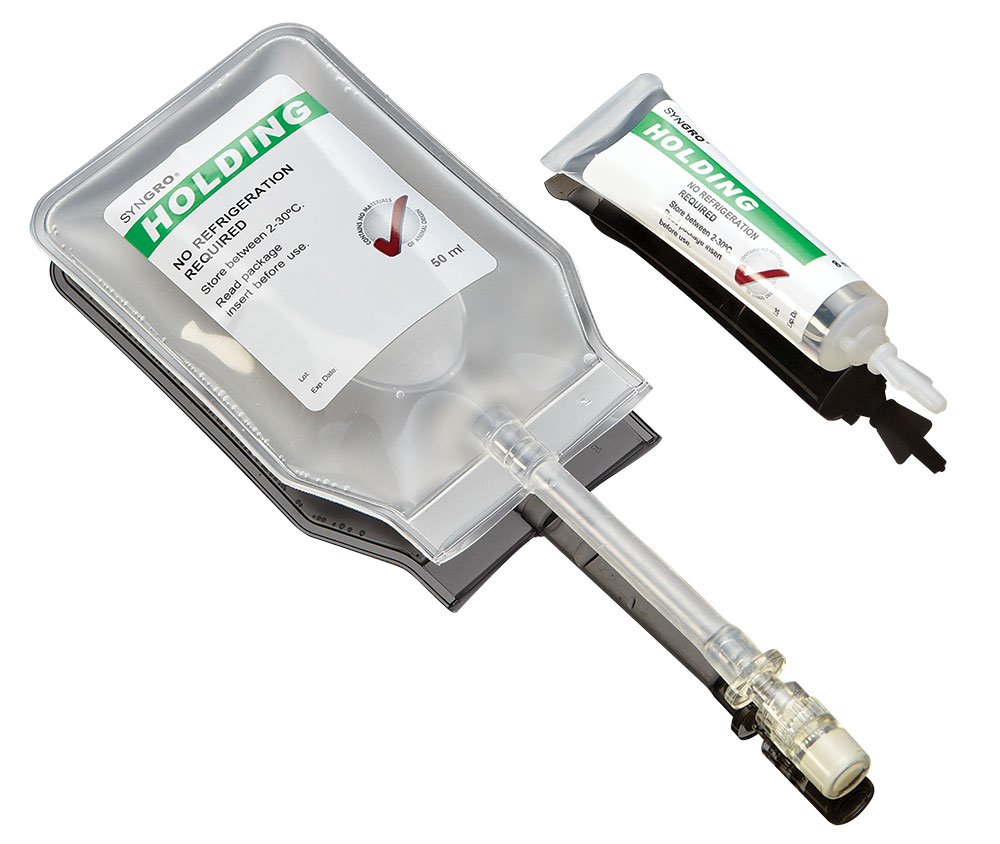 SYNGRO® Holding contains hyaluronan, a linear polysaccharide of alternating D-glucaronic acid and N-acetyl-D-glucosamine. Embryos have been shown to have surface receptors for hyaluronan, which is involved in the regulation of gene expression, cell proliferation and cell differentiation. Hyaluronan has been used very successfully as a replacement for serum or serum-based products in a number of embryo culture and freezing studies.
Practical Benefits
Eliminates concerns regarding animal-based formulas.
Eliminates costly air shipments of refrigerated media.
Eliminates the 'down-time', waiting for media to warm to room temperature with each use.
Eliminates wastage of 're-warmed' refrigerated Holding; store extra SYNGRO® medium at room temperature.
Eliminates need to change current procedures—substitute for any holding medium currently used. Additional Information
Available sizes: 50mL and 8mL (6 tubes per box) Packaged in 50mL EVA pouches with a needle septum port and in 8 mL disposable tubes.
Shelf life is 18 months from date of manufacture, provided sterile technique is used.
Recommended storage: 2–30°C. Does not require refrigeration.